Farm Credit of Northwest Florida Selects New CEO
11/8/2021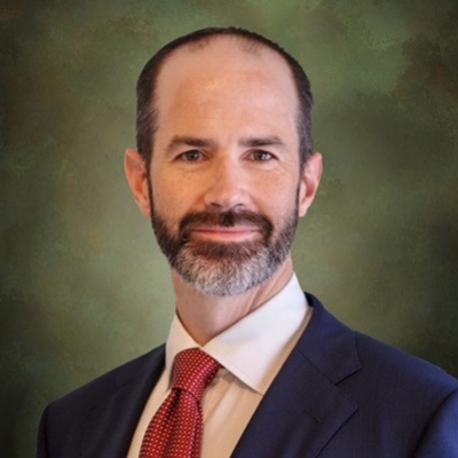 Marianna, Florida-Farm Credit of Northwest Florida, ACA (www.GoRural.net) announces the selection of John Gregory as the new Chief Executive Officer to succeed retiring long-time CEO Rick Bitner effective January 1, 2022. In the interim, Mr. Gregory will work closely with Mr. Bitner and the Board of Directors as the CEO Designee to ensure a smooth, effective leadership transition. Mr. Gregory brings a wealth of experience within the banking/financial services industry.
Mr. Gregory previously worked for Farm Credit of Northwest Florida for over nine years as a Commercial Loan Officer, Special Assets Manager and Capital Markets Officer. For the past four plus years, he has worked for Rabo AgriFinance in Georgia and North Carolina, where he successfully led a team of managers and support staff administering and servicing a portfolio of higher-risk production agriculture loans located across the United States.
Mr. Gregory is a third-generation Floridian, a member of the Florida Bar and a graduate of Florida State University. While completing law school at the University of Montana, John helped found the Rural Advocacy League, a student group focused on legal issues impacting rural communities and businesses. He and his wife Priscilla look forward to returning to family and friends in the area. They met and later married at the First United Methodist Church of Chattahoochee, Florida while Priscilla was completing her clinical psychology residency at Florida State Hospital. John, an Eagle Scout, and Priscilla enjoy the outdoors and are happy to take advantage of the canoeing, hunting and beaches offered in the Florida Panhandle again.
Board of Directors Chairperson Cindy Eade said "We are extremely pleased to have John rejoin the Farm Credit of Northwest Florida team. His strong banking skills and solid management experience will complement our existing senior management staff, and we look forward to the leadership he will provide to our entire team. Farm Credit of Northwest Florida remains keenly focused on providing excellent customer service to help people achieve their financial goals through an array of loan products and related services for farmers, agribusinesses and rural land and homeowners. We are confident John will play a key strategic role in our future growth and success."
About Farm Credit of Northwest Florida ACA
Farm Credit of Northwest Florida is a part of the nationwide Farm Credit system and provides financing for agriculture, timber operations and businesses related to farming. Additionally, Farm Credit specializes in lending for rural land and homes, whether for purchases, refinances improvements or construction. Farm Credit of Northwest Florida serves all 18 counties in the Florida panhandle. For more information about the types of financing available or how Farm Credit shares its profits with customers, visit www.GoRural.net
View All News