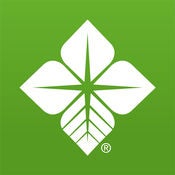 You're burning the midnight oil paying bills and need a current account balance. No problem. With Farm Credit's online AccountAccess, you have 24/7 access to all of your loan information. You can also make payments and  transfer funds any time of day or night, all in one place in an easy-to-read, easy-to-print format.
 
With AccountAccess you can:
Check your account online -- principal balance, interest paid year-to-date, interest rate, the amount and due date of your next payment, and much more
Make loan payments and set up AutoDraft
Transfer funds between your line of credit loan and your bank account
View your statement from AgriLine®
Review your account activity for the past 16 months
Download and print your annual loan activity statement
Access tax documents to view and print (1098 and 1099)
With the new app, you can view balances, recent transactions, account details and other AccountAccess information right on your smart phone or tablet.
Sign Up Now
Get the new Farm Credit of NWFL Mobile app for AccountAccess.
To use Farm Credit of NWFL Mobile you must be a current customer and enrolled in the online version of AccountAccess.