A Domestic and Global Outlook for the Ag Industry
4/27/2020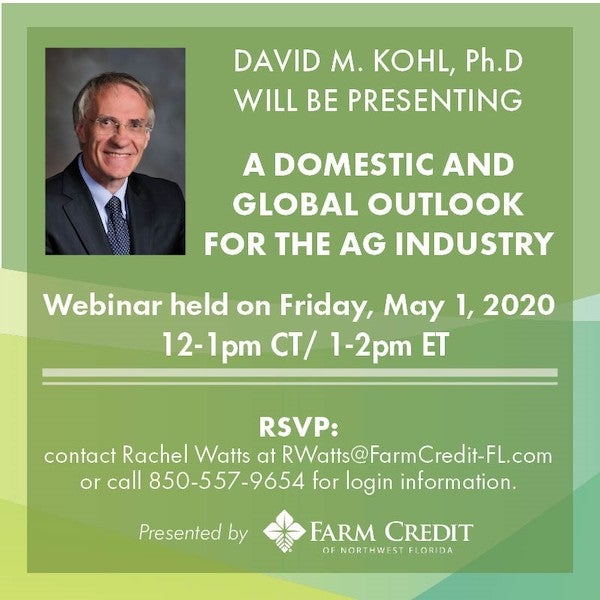 Farm Credit of Northwest Florida will be hosting a webinar on Friday, May 1, 2020 led by Dr. Kohl.
COVID-19 has impacted businesses, families and personal lives.  What will be the domestic and global economic outlook during these current circumstances within the agricultural industry? What are the short and long-run implications to agriculture, the economy as well as businesses and personal lives? What are some of the positives for the ag industry? What can ag lenders and producers do by working together to bridge the gap of uncertainty to position for a brighter future? Each of these questions will be covered in a 1-hour webinar on Friday, May 1 at 12pm CT/1pm ET.
RSVP today to Rachel Watts at RWatts@FarmCredit-FL.com or call 850-557-9654 for login details.
View All News