Melvin T. Adams Retires From Board of Directors
8/27/2021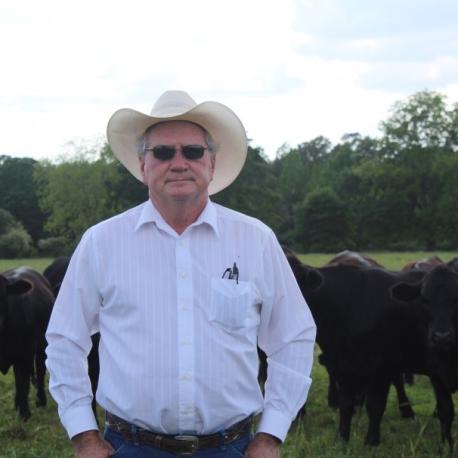 Marianna, FL-After 29 years of service, Mr. Melvin T. Adams, a Jackson County native from Graceville, Florida, has retired from the Farm Credit of Northwest Florida Board of Directors.
President/CEO Rick Bitner shared, "Farm Credit relies on the vision and strong leadership of our Board of Directors. For three decades, Mr. Adams has been an asset to Farm Credit of Northwest Florida and the customer-owners we serve. His experience and intensive agriculture background has brought valuable insights to the Association."
Mr. Adams and his wife, Carolyn, currently farm with their son, Jason. Together they manage a 1,500 -acre diversified operation where they grow peanuts, corn, soybeans, cotton and wheat as well as running a large cow-calf operation and a heifer replacement business. Mr. Adams stated, "I ran for a position on the Farm Credit Board because I wanted to have the opportunity to help Farm Credit continue to grow, prosper, and continue being able to pay dividends to members for generations to come." While serving on the Board Mr. Adams, along with other Board members, was able to authorize the return of over $94.4 million in patronage dividends to the rural communities of Northwest Florida.
Farm Credit of Northwest Florida is a part of the nationwide Farm Credit system and provides financing for agriculture, timber operations and businesses related to farming. Additionally, Farm Credit specializes in lending for rural land and homes, whether for purchases, refinances improvements or construction. Farm Credit of Northwest Florida serves all 18 counties in the Florida panhandle. For more information about the types of financing available or how Farm Credit shares its profits with customers, visit www.GoRural.net.
View All News