David Yoder Elected to Board of Directors
10/19/2021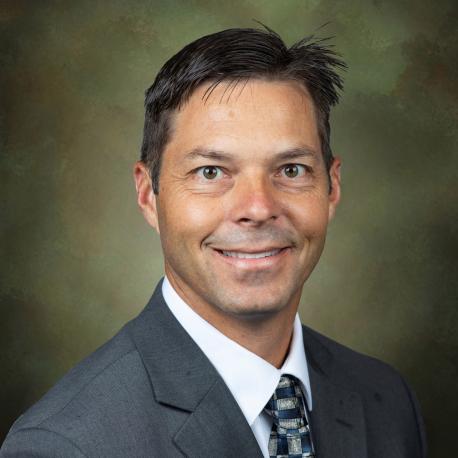 Marianna, FL.-- Mr. Yoder was born in Marianna, FL and currently resides in the Altha, FL area. Mr. Yoder graduated from Victory Christian Academy and received an Associate's degree from Chipola Junior College. He then earned a Bachelor of Science degree in Food and Resource Management and a Master's Degree in Agronomy with a specialization in Ag Business, both from the University of Florida.
He is the Territory Sales Manager for Valent, USA, a crop production firm. Mr. Yoder is also the owner of Double Oaks Farm where he produces 400 acres of peanuts, corn and small grains and maintains a 100-cow beef cattle herd. He is a Class XI member of the Wedgworth Leadership Institute that focuses on developing leaders for Florida agriculture and natural resources. He is also a member of Florida Farm Bureau and the Florida Cattlemen's Association.
He and his wife Robin have four daughters and attend Rivertown Community Church, where he serves on the Leadership Team Board.
We congratulate the winning candidates and thank all customer-owners for participating in the election process. The full Farm Credit of Northwest Florida Board of Directors is comprised of 11 directors which include 9 member-owners and 2 appointed directors who bring additional expertise to the Board. In addition to those recently elected, the Board includes: Chairperson, Cindy Eade, Vice-Chairman, D. Mark Fletcher, Board Members, R. Douglas Walker, Richard Terry, Ernest C. Fulford, Michael W. Thompson, James R. Dean, Jacob Gilmore, Glen Strange and Damon Boutwell.
Farm Credit of Northwest Florida is a part of the nationwide Farm Credit system and provides financing for agriculture, timber operations and businesses related to farming. Additionally, Farm Credit specializes in lending for rural land and homes, whether for purchases, refinances improvements or construction. Farm Credit of Northwest Florida serves all 18 counties in the Florida panhandle. For more information about the types of financing available or how Farm Credit shares its profits with customers, visit www.GoRural.net.
View All News